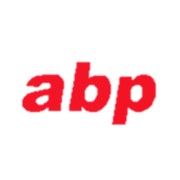 Your Partner in Bulk Packaging
ABP was established in 1999 specializing in Flexible Intermediate Bulk Containers (FIBC) and PP Woven Bags. Founded by Mr Steven Lien whom has 20 years of experience in bulk packaging products, we pride ourselves in providing the best services to our customers.
Our manufacturing plant in Shandong Yantai, China is ISO 9001 certified. Our plant is fully equipped with the complete range of FIBCs manufacturing machineries, facilities and capabilities that can meet your every need.
Singapore being a global integrated logistics hub is our Headquarter, we also possess a regional office in Johor Bahru, Malaysia. This enables us to provide just-in-time deliveries which help our customers reduce inventory costs.

Industries

Timing is critical. With many years of experience, ABP understand the importance of delivering on time to a seasonal market. We also have the capacity to deliver the high volume of bags demanded for products such as fertiliser.
In addition to standard bags, ABP can also supply specialised bags. For example; ventilated fabric bags for the transport of potatoes and other vegetables. These bags can be supplied with ABPlift® tunnel lift system for increased capacity and safer handling.


BP have been supplying bulk bags to the building industry for nearly 10 years and many of the leading names in the industry first purchased bulk bags from us, and many of them still remain clients. Testament to our consistently high standards of service, quality and value.
As well as leading the field in the optimisation of materials to deliver savings without compromising safety, ABP has pioneered many of the features of bags, now taken for granted; Printed bags, coloured bags, tunnel lift bags, sponsored bags to name just a few.

The strict legislation governing the packaging, storage and transportation of chemicals means that the bags made to carry those products must be manufactured to an extremely high standard.
At ABP, we produce high-quality bags to cover almost every application, including Type D non-grounded and Type C grounded, dissipative fabric anti-static bags and UN-certified bags for hazardous substances to name but a few.
All our chemical bags are made to rigorous, industry-approved standards in certified, modern facilities, ensuring top quality products every time.
As with all our product ranges, we can, if required, produce bespoke chemical packing solutions for non-standard size volumes and materials.

Food production and handling requires the highest standards of quality and hygiene, and at ABP, we consistently meet and generally exceed those standards, producing bags for many blue-chip companies including some of the world's most recognisable and best-known brands.
All of our food-bag production facilities are certified to ISO 9000 and by the British Retail Consortium. This means our customers can use our products with complete confidence and secure in the knowledge that our hygiene and food applications bags are manufactured under the most stringent conditions anywhere in the world.
As part of our packaging solutions, we offer our customers the facility of storing their bags in our purpose-designed warehouse until required. When requested, we will deliver them on our own liveried vehicles within a client-specified time slot.
We also undertake inventory management for some of our customers and welcome enquiries.

ABP launched the concept of "Skip bags" in Asia and in the UK over ten years ago and have been instrumental in the development of this sector of the waste industry ever since through the introduction of Retail Packaging, "Bath-size" bags and currently the largest 1500kg FIBC in use with a capacity of 4m³.
As Bulk bags are themselves made from polypropylene, they are a perfect container for recycled materials, from plasterboard to old clothes and from coat hangers to scrap metal. Whatever the commodity, APB can provide a custom solution.
In addition to our current ranges and because not all packaging projects are straightforward, we also provide bespoke solutions for those occasions when bags of a standard size, shape or fabric just won't do.
We have produced made-to-measure bags for many of our clients, ranging from high-visibility orange-coloured bags designed for garbage collections in Antarctica, to waterproof bags for protecting possessions in flood-threatened homes.
Bags for logs, ski helmets and fishing nets, recycled clothes and TVs, and even bags for sheep fleeces from the Falklands; requests for the unusual continue to grow, and we continue to provide the solutions.
At ABP, we pride ourselves on being able to meet every challenge whatever the material. In fact, if you think you want to bag it, we'll make a bag for it.